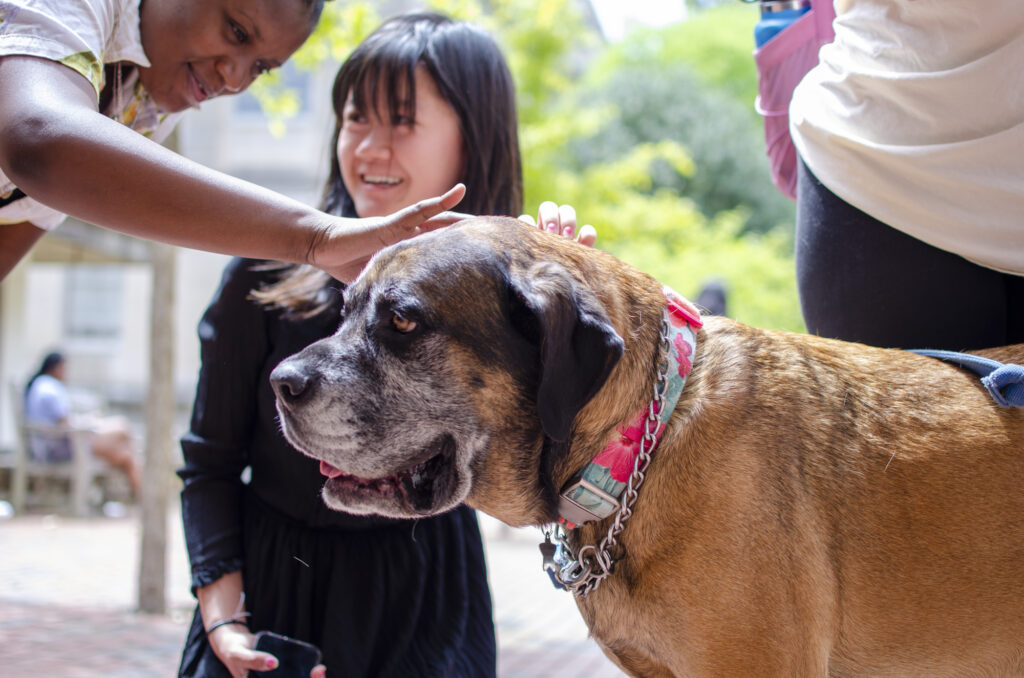 We love seeing students interacting with each other around the dogs as well, including those who don't know each other. These past two years have been so isolating for everyone, so one of our goals for next year is to facilitate community building, especially for Carolina students who haven't really found their niche yet.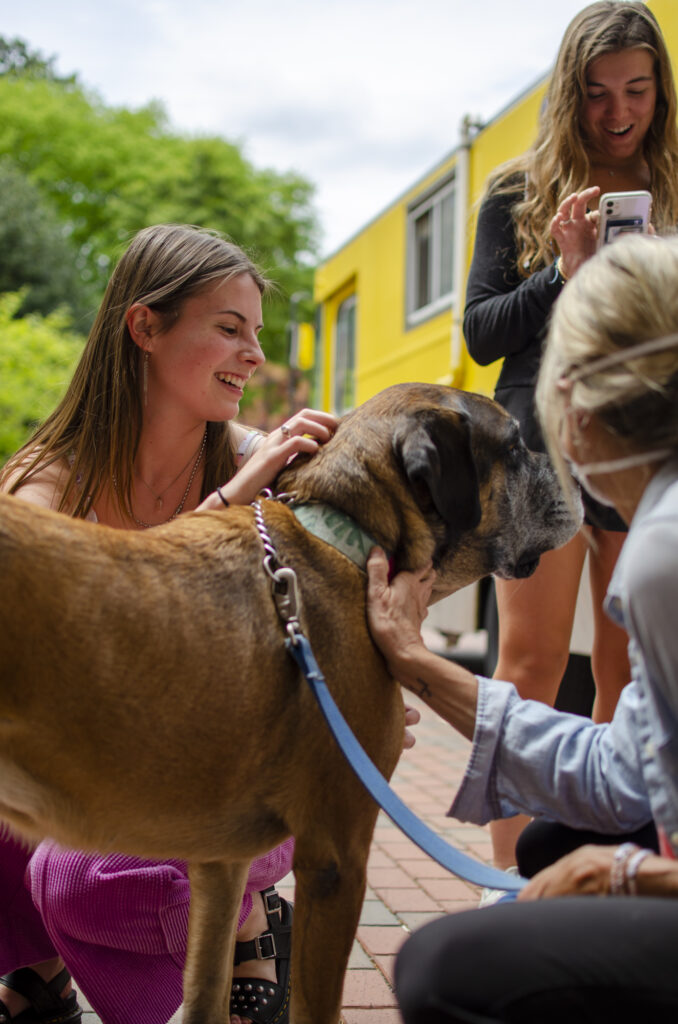 Our pups end up on lots of student IG accounts. When they tag our IG (@Happee.Natl), we repost them on our story. In addition, the pics are also frequently texted home, which can make parents come to check out our group on FB and sometimes they even join us!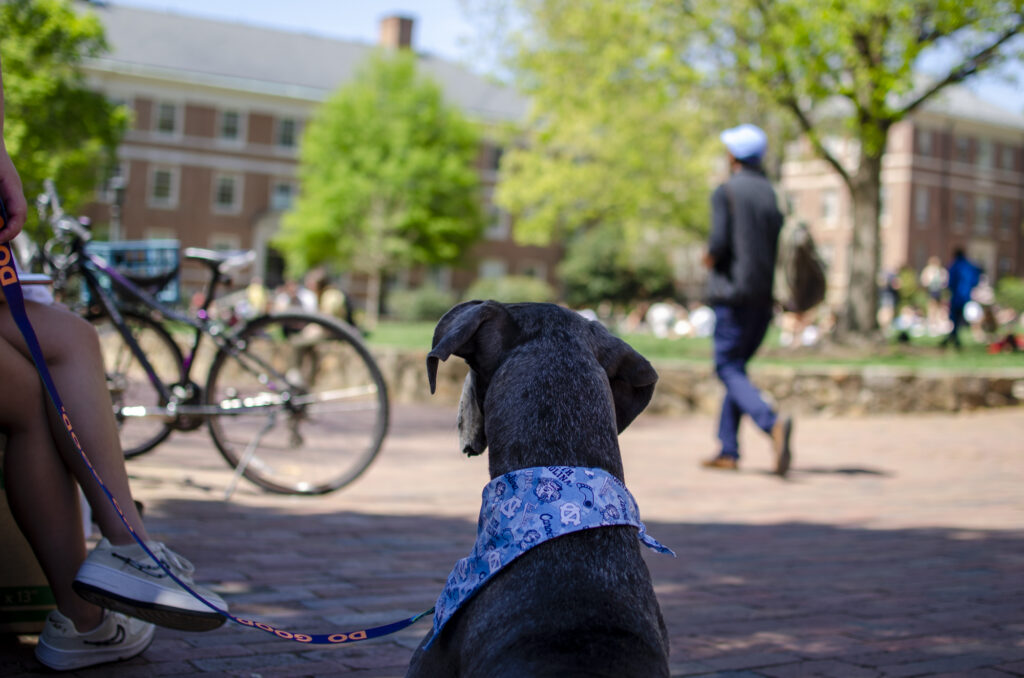 On the rare occasions that our pups aren't surrounded by students, they watch and wait expectantly to see who will approach for a dose of puppy love next.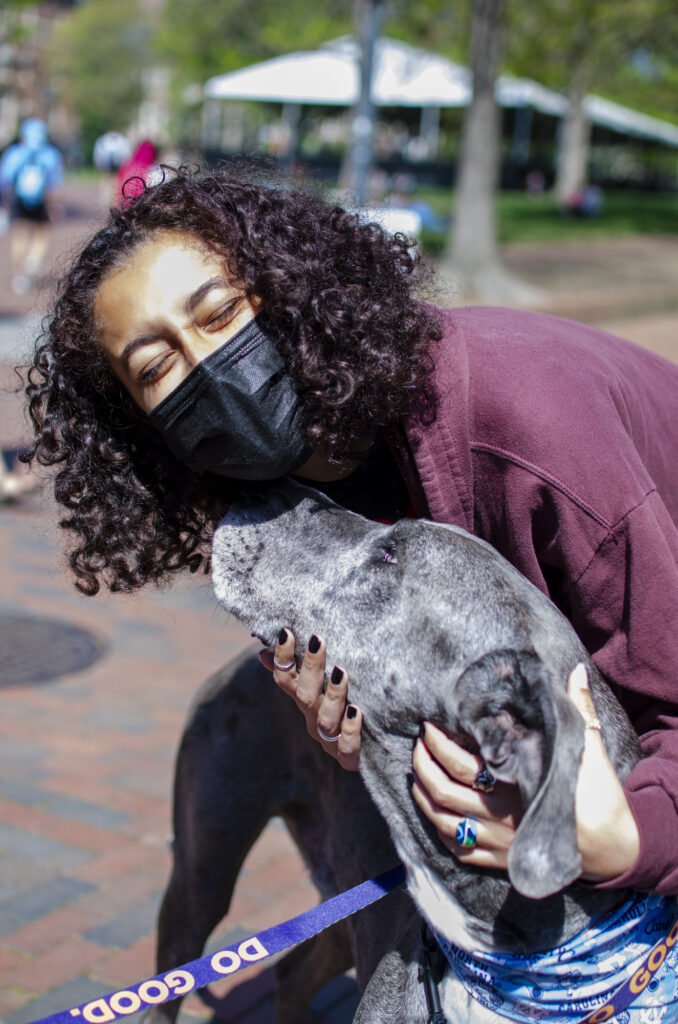 By the end of the year, lots of students followed our social media accounts to find out when we'd be on campus next, while we met new students each time as well.
This is one of my favorite students. She follows us on Twitter (@HappeeNatl) and plans for each stroll. Then if she sees a dog and I'm not around, she sends me a pic so that I'll know that she found them.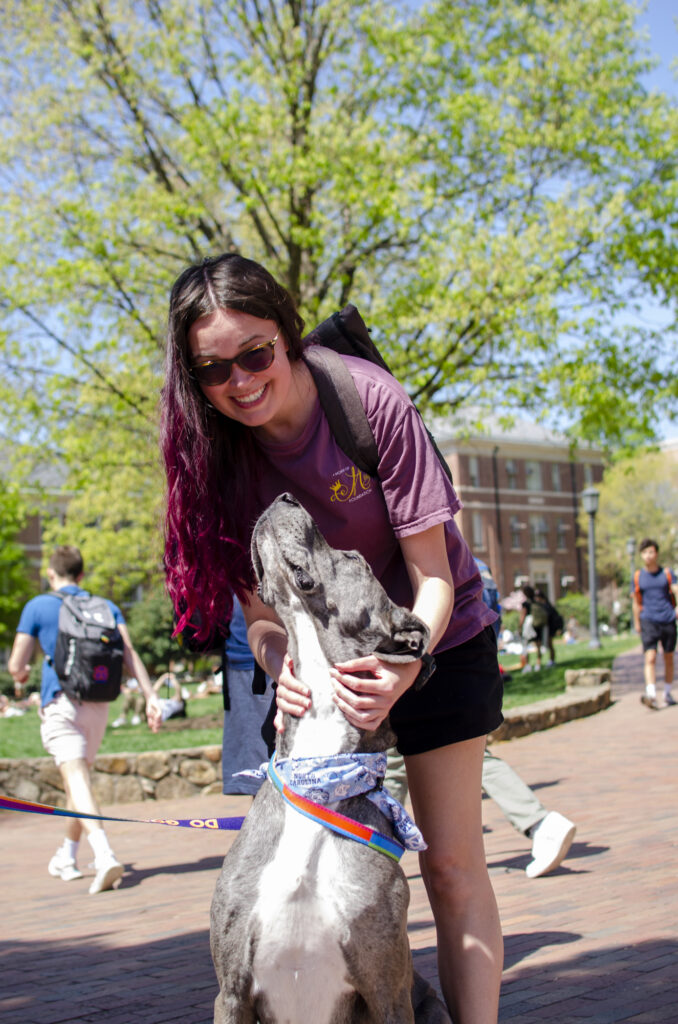 This (former) student is one of everyone's favorites! She graduated in spring 2022 and if she stays in town next year (her plans aren't set yet), she'll be our first HAPPEE alumna who joins as a volunteer after graduation! She already feels like part of our group and *always* comes to find us when we stroll (thanks to IG @happee.natl). She also won DOGGO Bingo in spring 2022!
Hugs & Pups Stroll – page 1
Hugs & Pups Stroll – page 2
Hugs & Pups Stroll – page 3