Thank you very much for wanting to help us – and Carolina students – out!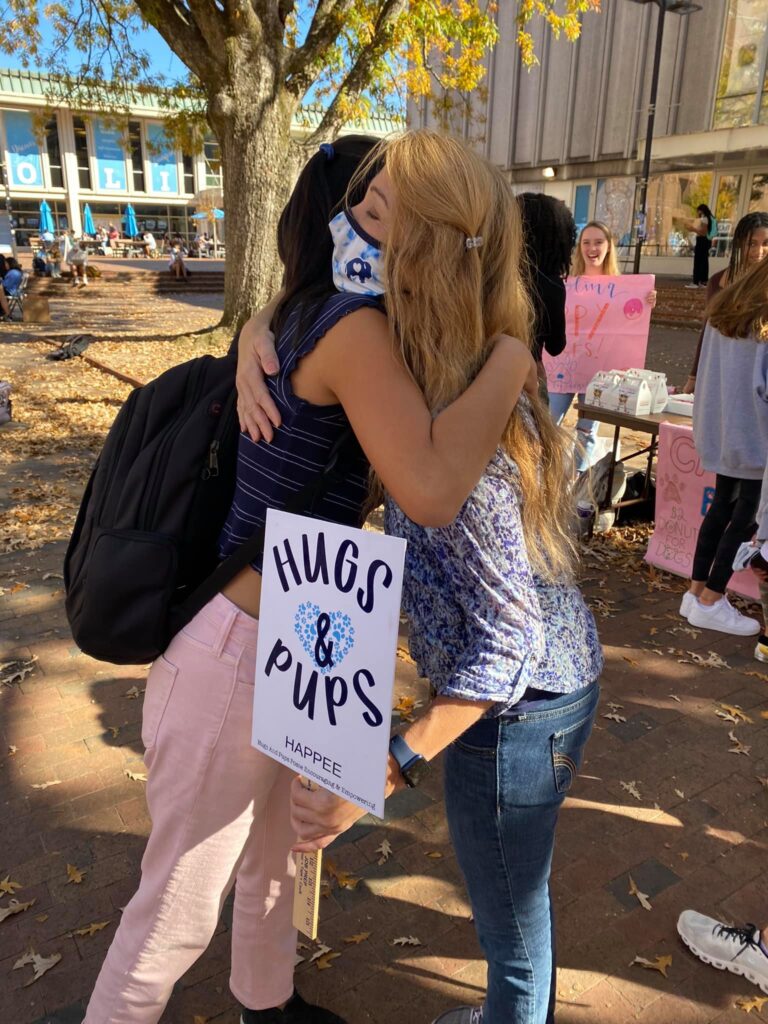 Financial donations may be made to HAPPEE through Venmo (@HugsandPups) or mailing a check to: HAPPEE, Inc., 1341 Clermont Rd., Durham, NC 27713. We now accept financial donations online through Just Giving as well.

To discuss in-kind donations or becoming a HAPPEE volunteer, please contact us via the Contact Us section of this website or email (h[email protected]). Remember, we need volunteers to be Huggers with our Hugs & Pups teams as well as volunteers with dogs that would be a good fit for HAPPEE. So even if you don't own a dog or if your dog would not be a good fit for HAPPEE, we need you!

HAPPEE, Inc., is a 501(c)(3) organization (EIN 87-3609371). Gifts are deductible to the full extent allowable under IRS regulations.