What follows are some of the photos from UNC-Chapel Hill Class of 2022 alumna Alice Hayes' senior photojournalism project, for which she shadowed two strolling HAPPEE Hugs & Pups teams: Macie the Mastiff and her Mom Kimberly West with Hugger Cathy Emrick; and Blue the Great Dane and his Mom Olga Otter with Hugger Noel-Beth Sipe. We appreciate Alice's generosity in allowing us to share some of her beautiful pictures here and throughout this website.
The accompanying narrative provides a description of our typical stroll and is written by HAPPEE.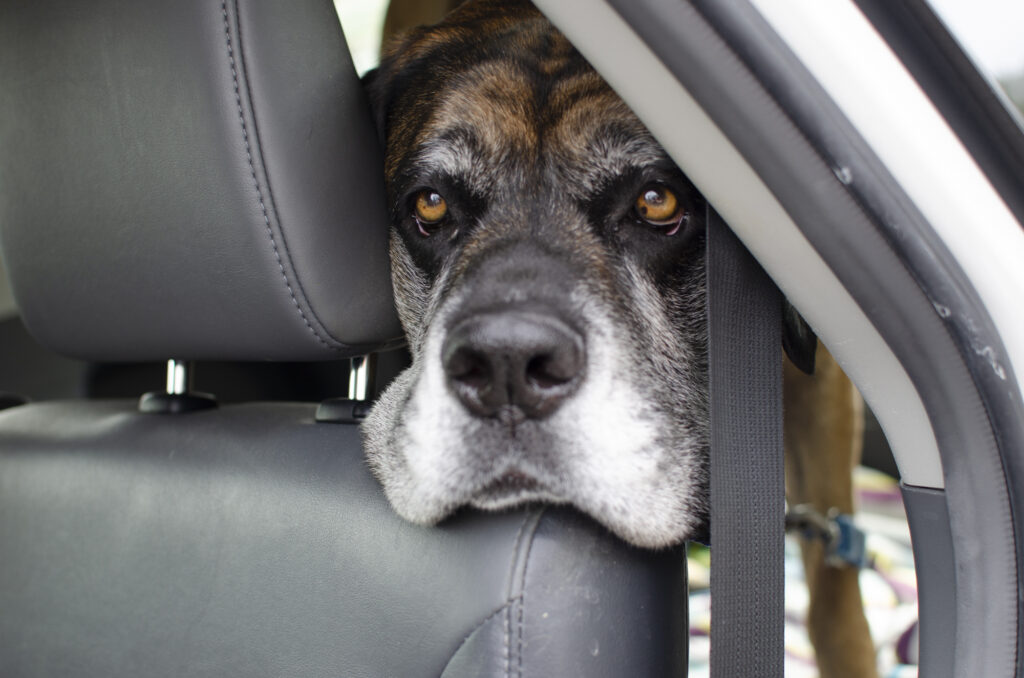 Every HAPPEE Hugs & Pups stroll begins with a volunteer. And every volunteer begins with a love of dogs and concern for Carolina students' mental health. Owning a dog is *not* a requirement for volunteering because we always go out in pairs: one Hugger and one "Pupper" (dog owner). Occasionally we'll have an extra Hugger or a kid or two as well. Regardless, it's always fun & brings huge smiles to the 100's of student that interact with each team during a stroll.
Every new volunteer, whether a Pupper or Hugger, goes through a pre-stroll orientation to learn our rules plus what to expect during their stroll. Our primary purpose is to support students' mental health, and by being vaccinated and boosted against the coronavirus (which is a requirement for all volunteers who interact with students) and wearing KN95 or equivalent masks at all times while on campus (also a requirement, at least for Spring 2022), we support students' physical health as well.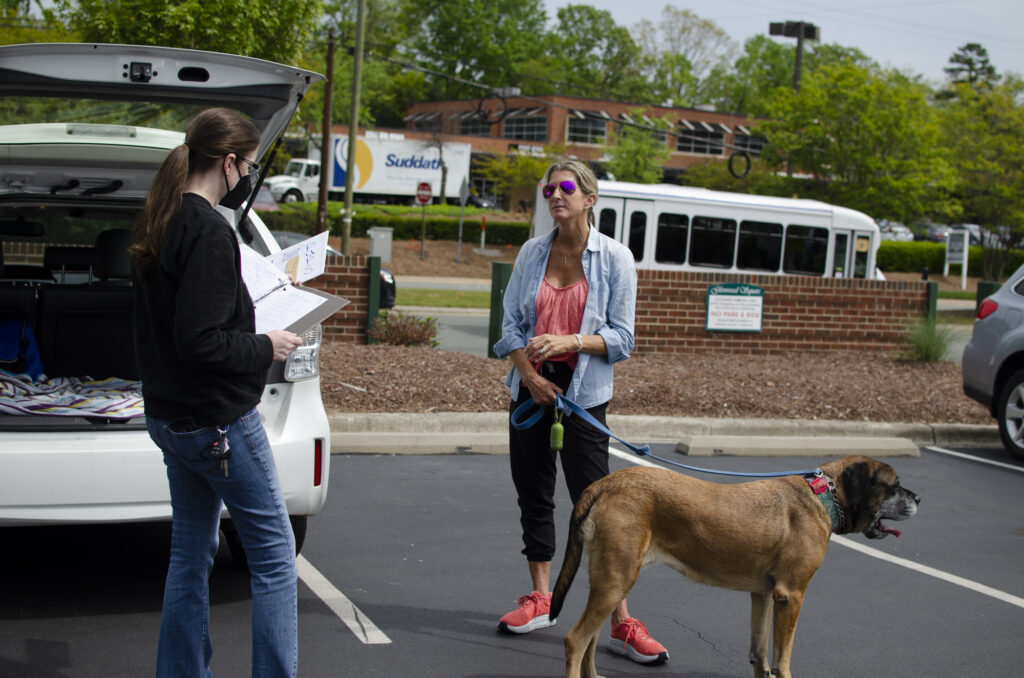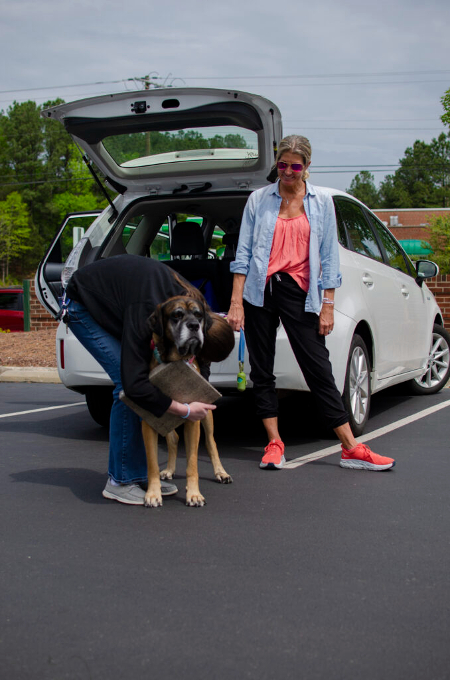 As co-founder and Board President of HAPPEE, Inc., Cathy takes very seriously her duty to love on as many HAPPEE Pups as possible, as often as possible. Which may explain why she is always covered in dog fur. It's a hard job, but somebody's got to do it.
While Kimberly West and Macie the Mastiff were focusing on Carolina students at the beginning of that day's stroll, Cathy was sharing our Glympse link on our social media so that students could track our location in real time and find us while we were on campus. We love Glympse!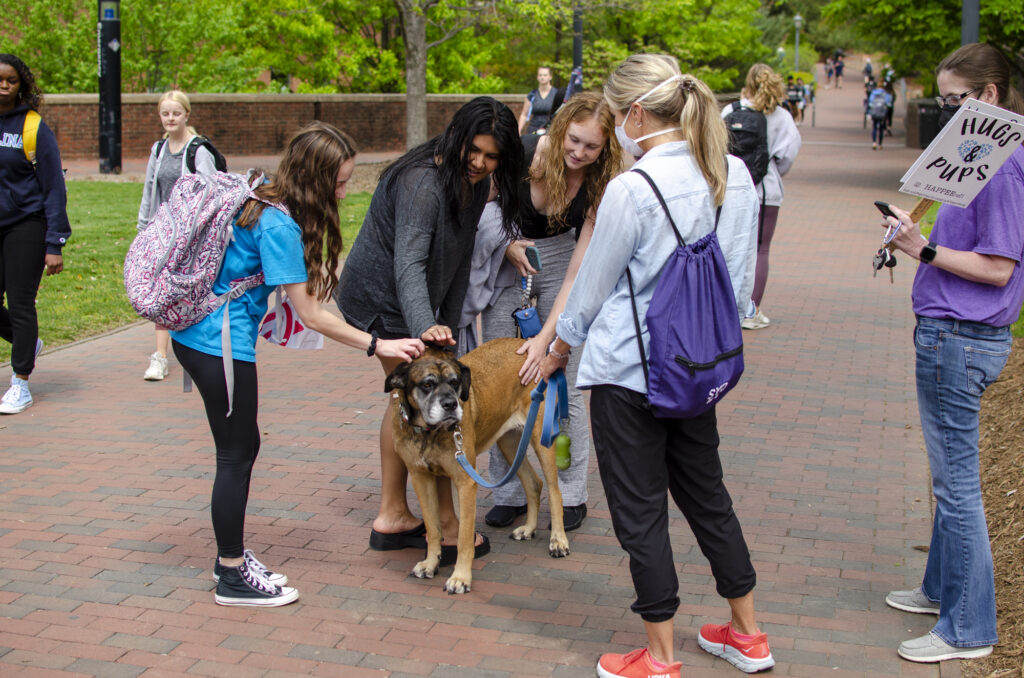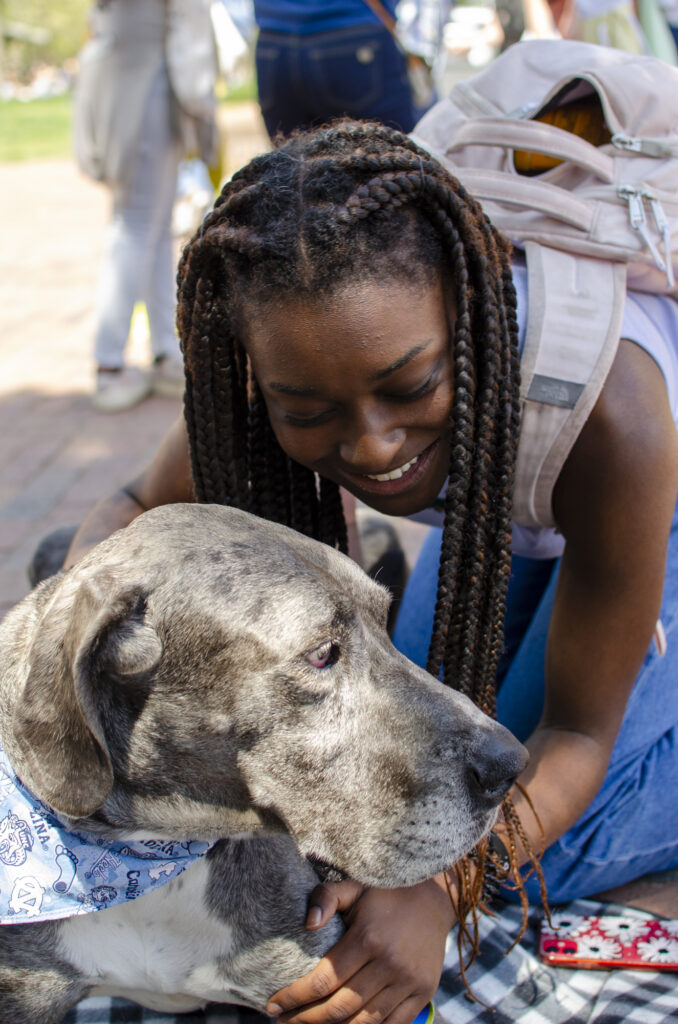 You simply can't pet a dog on a college campus (or anywhere else) and NOT smile. And Blue the Great Dane is an absolute rock star! He strolls about once (out of our three times) each week and the students know and love him. He is the dog who has spent the most time strolling with HAPPEE, out of the 25 or so HAPPEE Pups. And early in summer 2022, he passed his therapy dog test. Congratulations, Blue – we knew you could do it! But don't worry, his Mom Olga Otter has promised that he'll remain a HAPPEE Pup.
Hugs & Pups Stroll – page 1
Hugs & Pups Stroll – page 2
Hugs & Pups Stroll – page 3